The century's greatest superstar Amitabh Bachchan and Prince Karim Aaga Khan are two of the personalities whom the president awarded with a lifetime honor Padma Vibhushan. The award is only given to the people who are brave enough to make sacrifices for their nation, who lights their nation name.
Venugopal, senior advocate of the Supreme Court of Chhattisgarh, and D. Virendra Hegde, executive member of hospice in Karnataka, also got honored with the nation's second most civilian award.
The well-known Assamese filmmaker Jahnu Barua and computer scientist Vijay Bhatkr was also given the civilian prize for being an inspiration to entire India. All these celebrities were respected today at the grand Durbar Hall of the Rashtrapati Bhavan.
Saba Anjum hockey player, woman cricketer Mithali Raj, economist Bibek Debroy, TV Mohandas Pai – the veteran fame in IT industry given Padma Vibhushan at the same time.
Down ↓↓↓ the picture shows the mega star standing upright straight. The honor being crowned to Amitabh's neck.
Amitabh Bachchan being given Padma Vibhushan
Eminent persons present on the occasion were Vice-President Hamid Ansari, Prime Minister Narendra Modi, Home Minister Rajnath Singh, Arun Jaitley and Delhi Chief Minister Arvind Kejriwal. The function also seen son Abhishek Bachchan, Aishwarya Rai Bachchan and daughter Shweta Nanda daughter were present.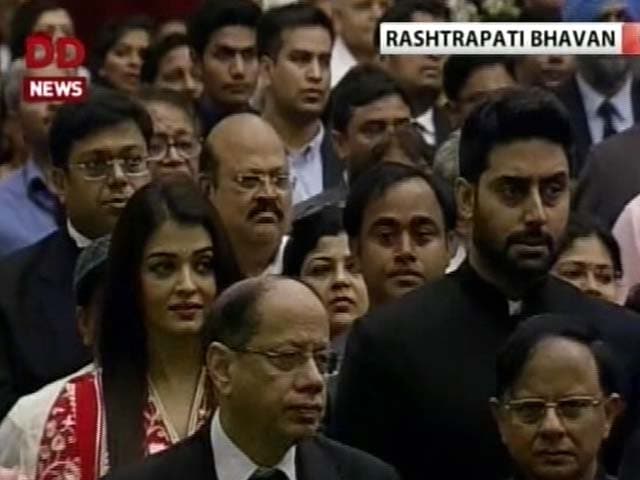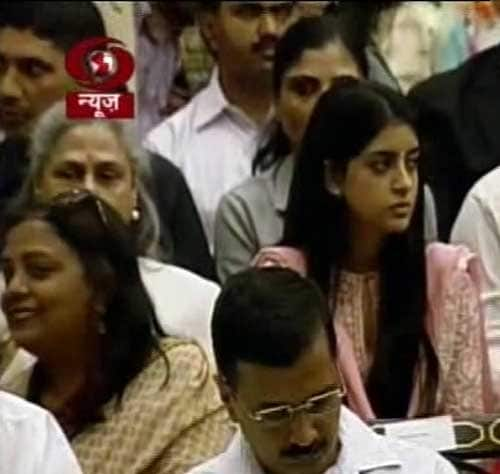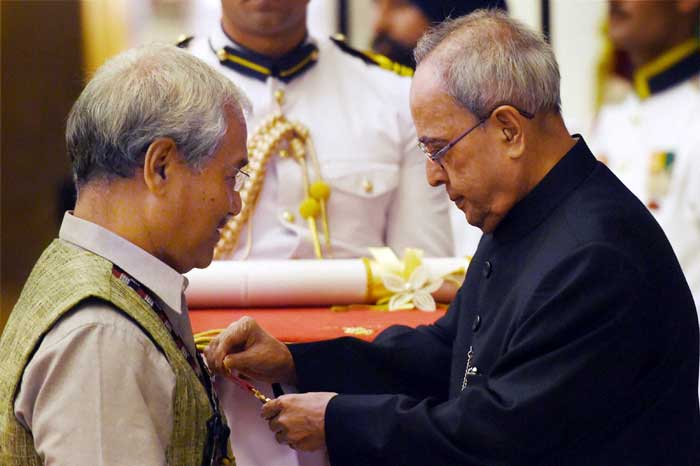 The list of nominated people for Padma awards was announced on the Republic Day. It included 19 Padma Vibhushan, 20 Padma Bhushan and 75 Padma Shri. Four people were awarded posthumously.
It has been a pleasant surprise and a lovely night for the entire Bachchan family. They all witnessed the unforgettable moment. Do not forget that other people were also attended the night and received the Padma Vibhushan as well.
Amitabh Bachchan already has given the Padma Shri in 1984 and Padma Bhushan in 2001. The biggest one was yet to come, and it came with its full potential. He is the only guy with such awards as an actor.
Hope you enjoyed the news, share the article with your friends via buttons given below. Stay tuned with us for more updated news in Bollywood section. Till then, read other news.